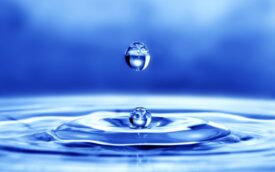 Habakkuk 2:2                           
"Write the vision
And make it plain on tablets,
That he may run who reads it."
Mission of the Vision: 
To encourage others into a deeper relationship with YHWH to be who HE calls us to be… & in connection to Him, through His Son, Yeshua, that gives us the strength to overcome sin & walk in obedience to the ways of YHWH, & align our lives according to His will…  by being a doer of His Word, as His set apart people & more like Yeshua & less of this world. 
It's time we understand these times we are living in… & this call to repentance to be born again, & delivered & healed by receiving MessiYAH into our heart, knowing that our salvation comes through Him, as promised by YHWH & spoken by the prophets.
Philippians‬ ‭4:13‬ ‭
"I can do all things through MessiYAH who strengthens me."
1 Corinthians 12:12 
"For just as the body is one and has many members, but all the members of that one body, being many, are one body, so also with MessiYAH."
Hebrews 10:24-25 
24 "And let us consider another in order to stir up love and good works, 25 not forsaking the assembly of ourselves together, as is the manner of some, but exhorting one another, and so much the more as you see the Day approaching." 
Proverbs 27:17 (NKJV)
 "As iron sharpens iron, so a man sharpens the countenance of his friend."
Matthew 17:20 
So Yeshua said to them, "Because of your unbelief; for assuredly, I say to you, if you have faith as a mustard seed, you will say to this mountain, 'Move from here to there"' and it will move; and nothing will be impossible for you. 
2 Corinthians 5:7 
"For we walk by faith, not by sight!"
We are not here to give a watered down, sugar-coated message as men pleasers, but as those who belong to YHWH and who put all our trust in Him. We know we must continue to be led by the Holy Spirit, according to His Word, and not be conformed to this world, as it was written in Romans 12:1-2.  As we are called out of this world to serve as a light to others! 
Romans‬ ‭1:16‬ ‭
"For I am not ashamed of the gospel of MessiYAH, for it is the power of YHWH to salvation for everyone who believes, for the Jew first and also for the Greek."
‭‭
Who are we?
We are disciples of Yeshua, scattered abroad! And we know the importance of being of one accord to worship YHWH in spirit and truth. 
We believe we've been given new life through Yeshua, by His death, burial and resurrection. 
We believe in the law, the prophets and the testimony of Yeshua. 
We know that we are connected to YHWH through prayer by the power of the Holy Spirit, that comes through Yeshua.
We do believe in speaking Truth in love.
We know that the enemy is constantly on his job to seek, kill and destroy YHWH's people daily, and we understand the importance of us being equipped each day by putting on the full Armor of YHWH, and by the power given to us through the Holy Spirit, to stand firm in the truth of YHWH's Word, by allowing His Word to speak to our heart and transform our lives, as we believe that Yeshua has already defeated the enemy, so we can walk boldly in our faith, and live & love unashamed & fearless. 
We do not believe in following any man-made doctrines, or religion, nor do we partake in any type of division that is part of the system put in place, by this world, that opposes the ways YHWH.
We know that YHWH will never leave us nor forsake us, and that Yeshua came for the lost and He will return again for His people, Israel.
© 2023 All written material is copyright protected.
No Fields Found.